We are team of five software developers with an extensive experience in different areas of IT. We have developed the file synchronization and storage system like "Dropbox for business", but with possibility to host it anywhere.
It allows teams to obtain virtually unlimited amounts of terabytes by affordable price. They receive all the useful functions, such as synchronization, backup, version control, file lock/unlock, LAN sync, but five times cheaper.
It's strange but most of "clouds" limit bandwidth to 100 Mbit/s in 2020. We can lift that limit by allowing you to host your files in any datacenter or on multiple locations.
Our product is using an open architecture and best practices in the telecommunication area. For example Erlang OTP, that is used in banking and by all mobile operators in Europe for its stability and speed.
On server we use Riak CS object storage, Solr full-text search engine and Cowboy framework, based on Erlang OTP.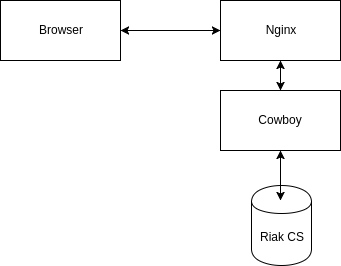 Users of LightUpon.Cloud risk less, as big corporations, such as Amazon, do not guarantee consistency of data and Dropbox stores most of customers' data on Amazon. That corporation could train their Rekognition on customer data, operator mistake or other factor could wipe data forever. In the meantime a lot of companies would cease to exist if they lose their data.
Our competitors have substantial technological limitations: slowness, vulnerable technologies, expensive maintenance, etc
They have certificates, like DPR, HIPAA, PIPEDA, CCPA, etc but in reality, those certificates only guarantee safety of the CEO in case of lawsuit. The provider could still share sensitive data with third parties without asking the customer first.