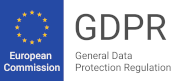 Our GDPR checklist
The product should be developed using best practices in software development ( no PHP, no cPanel, aka remote shell, etc )


Personal data encryption ( do not send plain text over the Internet )


Team members should should not disclose any personal information ( usually they sign NDA )


Penetration testing and regular updates


Notify authorities in case of data breach


GDPR is supposed to provide individuals with rights with respect to the processing of their personal information, including access to, correction of, and/or deletion of personal information when requested by the individual.
Under GDPR, individuals (end users) can make a request to view, edit, and/or delete their data. Since we offer an open-source server, which can be hosted anywhere, we have added technical features allowing other companies to be compliant too. Also we are providing documentation to our partners and customers for them to understand how to manage their data.
LightUpon.Cloud of course will also assist and/or advise in the event an individual request, if/as needed.
Apart from that, we will sign any relevant data processing agreement with our clients.
LightUpon.Cloud stores data in Riak CS, an open-source object storage, that is S3-compatible, which makes our service portable. User data can be extracted and moved to another hosting provider with ease. LightUpon.Cloud server has a documented API, making it possible to manage data programmatically. This is how we achieve data interoperability and compatibility.
See also our
Privacy Policy
.